Mexico (AFP) – Same-sex marriage is already legal throughout Mexico after the state of Tamaulipas (northeast) became the last of the 32 entities in the country to approve it, the local Congress reported on Wednesday.
«The Congress of Tamaulipas approved the reforms to article 132 of the Civil Code for the State, to recognize the right to marriage between people of the same sex,» the institution reported in a statement.
The opinion was endorsed with 23 votes in favor, 12 against and one abstention, detailed the local Congress.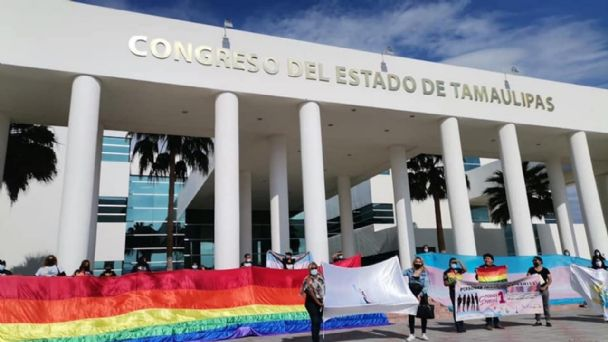 «There are no first or second class people, all people must enjoy this right,» said local deputy Nancy Ruiz of the right-wing National Action Party (PAN), promoter of the initiative, quoted in the statement.
Tamaulipas' decision closes a 12-year journey since Mexico City, the country's capital, was the pioneer in celebrating same-sex marriages in 2010, after a legislative process that had begun a year earlier.
In 2015, the Supreme Court of Mexico granted a judicial alternative by determining that all judges in the country were obliged to favor the amparos that are filed claiming the right to same-sex marriage, even in those states where it was not legalized.
But it also suffered setbacks such as the rejection in the Chamber of Deputies of an initiative by former President Enrique Peña Nieto (2012-2018), who proposed in 2016 to legalize gay marriage at the federal level.
Prior to Tamaulipas, the advancement of same-sex marriage in Mexico accelerated strongly this year as it was approved in seven other states, three of them in the last two weeks.
In five of the 32 entities where this right was established by judicial mandates or decrees of their governors, «legislative harmonization» is still pending, political scientist and LGBT activist Genaro Lozano explained on his Twitter account.
"But it is already a reality throughout Mexico. Thanks to all the activists and legislators who have supported these years,» added Lozano.