Calling all period drama fans
There's good news and bad news for Downton Abbey devotees this week, as the name of the film sequel has finally been announced – but fans will have to wait a further three months from the originally scheduled release date to see the next big screen instalment.
On 26 August, posts to the franchise's official social media accounts revealed: 'A new era begins. The entire Downton cast is back for #DowntonAbbey: A New Era, with Hugh Dancy, Laura Haddock, Nathalie Baye and Dominic West joining. See the film only in theatres 18 March, 2022.'
Following the success of the 2019 Downton film, when the hit TV period drama was given the feature-length treatment for the first time, the public was left wondering when they might expect to see the Crawley family grace the big screen once more. An initial release had been set for Christmas 2021, but the revised date has since been confirmed following production delays (likely on account of the pandemic).
Thrilled as viewers will be to see familiar faces reprising their roles – from former Tatler cover star Michelle Dockery as Lady Mary Talbot (née Crawley), to Jim Carter as the ever-sensible Mr Carson – the new cast additions offer an exciting prospect, too. Dominic West will be primed for full immersion in the world of high society, as he's also taking over from Josh O'Connor to play Prince Charles in the upcoming season of The Crown. Laura Haddock, meanwhile, earned her period drama credentials in the likes of Da Vinci's Demons and the 2010 reboot of Upstairs, Downstairs.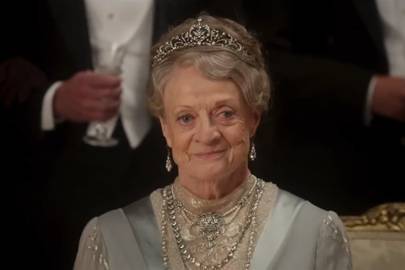 Although we'll have to hold out for an additional three months before we're able to see the new film, fans seem sure that Downton Abbey: A New Era will be worth the wait. Comments on the announcement on Twitter include, 'Downton is home, can't wait to see them again!'; 'Best news ever'; and simply, 'I'M SO READY FOR THIS OMG'.
In the meantime, all six series of the original Downton Abbey arrived on Netflix just this summer – meaning viewers can revisit the entire back catalogue while they look forward to the next film.