…Governor Layda Sansores attended and enjoyed the spectacular evening
…Gaven recognition to the Brazilian crooner
…Thousands packed and enjoyed the main show of the FICH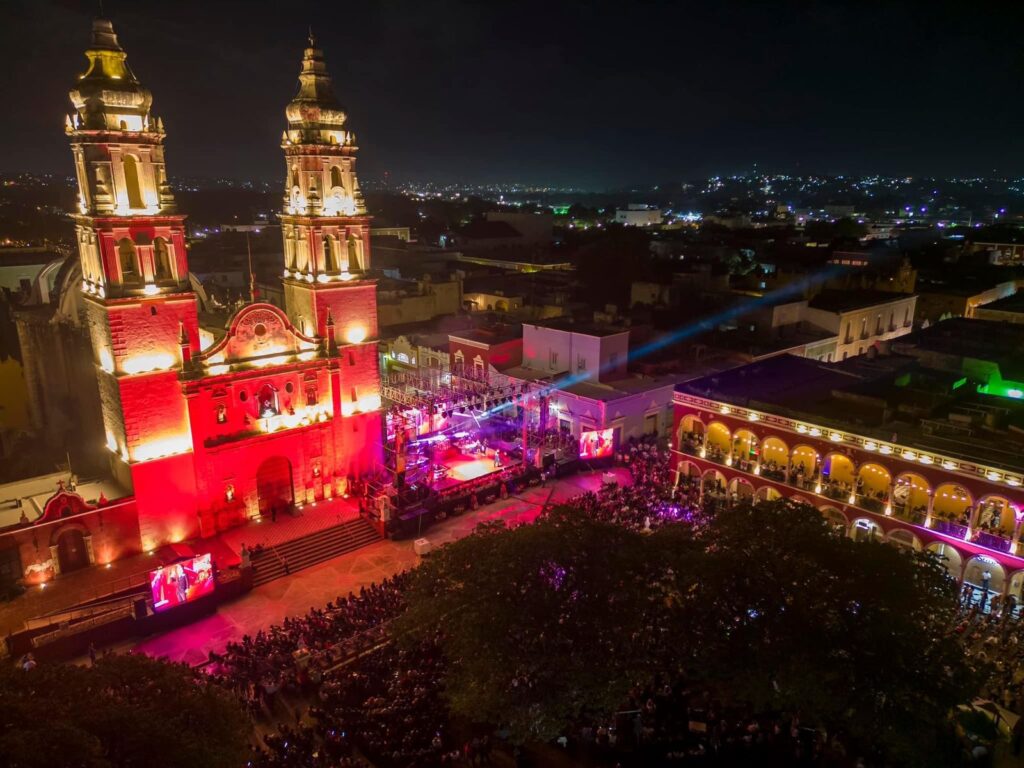 In a spectacular evening that took place in the atrium of the Cathedral of Campeche, the Great Christmas Concert was held, whose main protagonist, the Brazilian singer Daniel Boaventura, captivated thousands of Campeche residents and visitors, including Governor Layda Sansores San Román.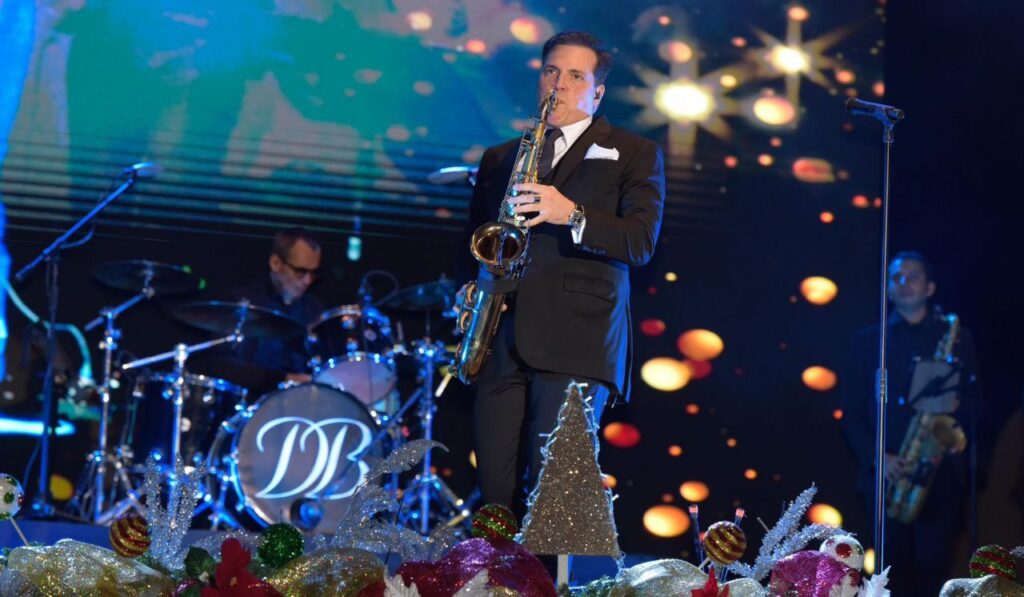 The Christmas Concert is the main show of the International Festival of the Historic Center (FICH) in its 2022 edition celebrated its 25th anniversary.
The most important crooner in Latin America appeared tonight as part of the FICH activities and the December festivities, he performed music classics in his style, where he fascinated thousands of spectators for almost two hours.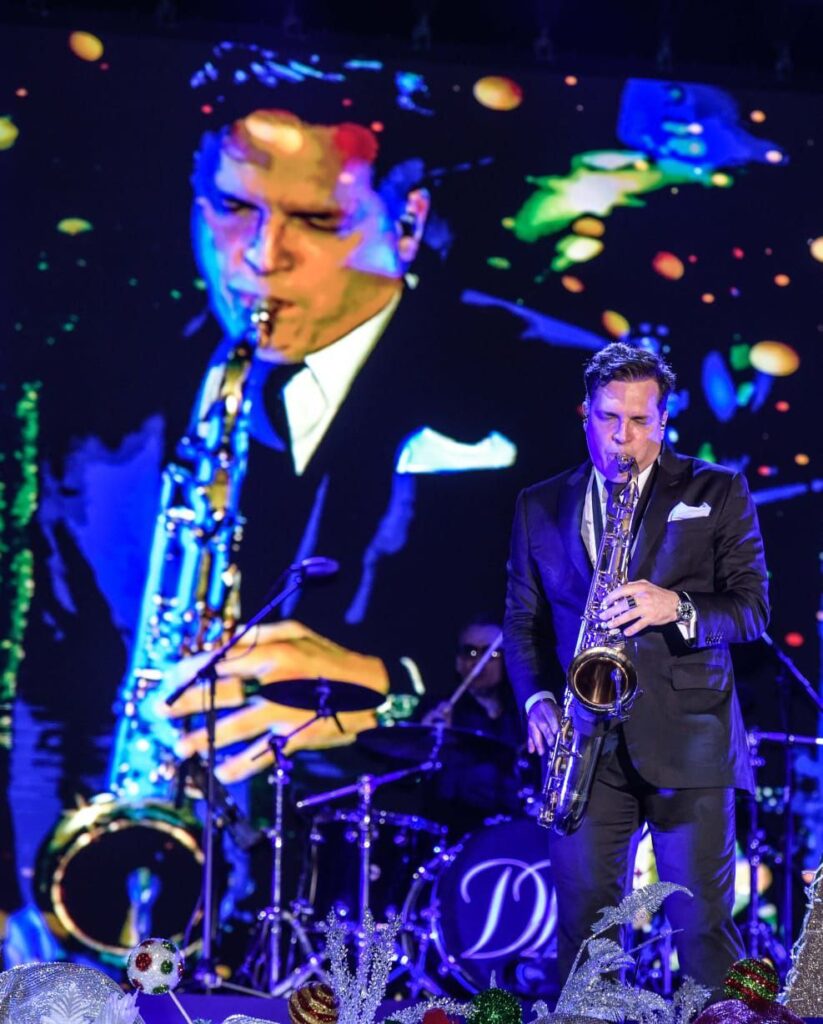 In front of the locals and national and international visitors, the so-called «Latin American Frank Sinatra» performed «My way», «New York New York», «Cant take my eyes off you» and «Love is in the air», in addition to songs in Spanish that have been hits in the voices of singers like Alejandro Sanz.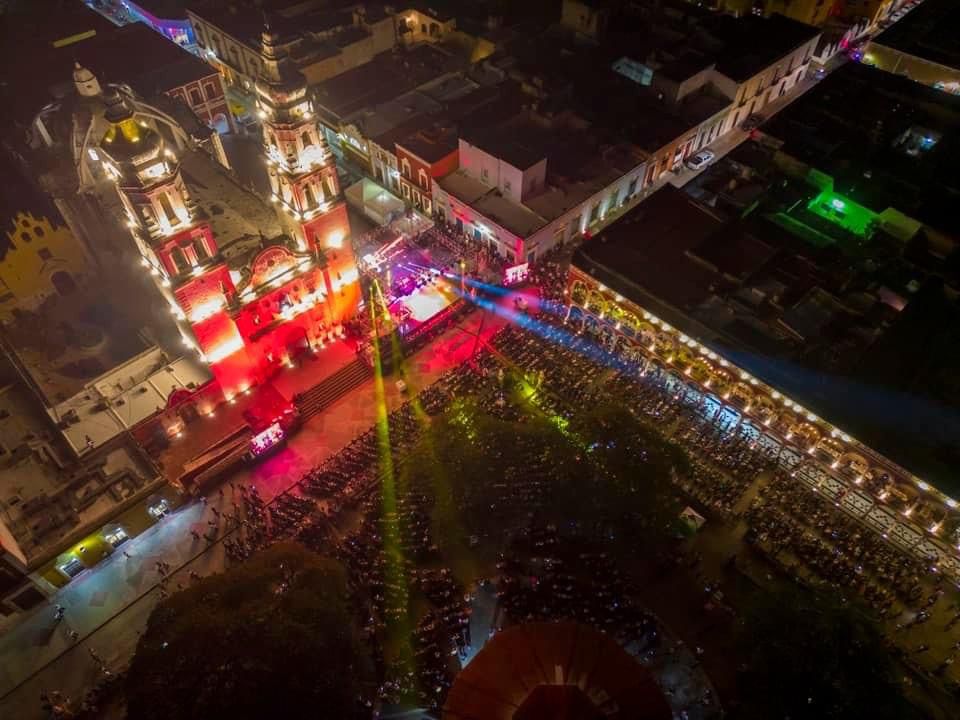 Boaventura delivered to an eager crowd and added a touch of originality to his concert, singing classics in Spanish and English, as well as songs in Italian.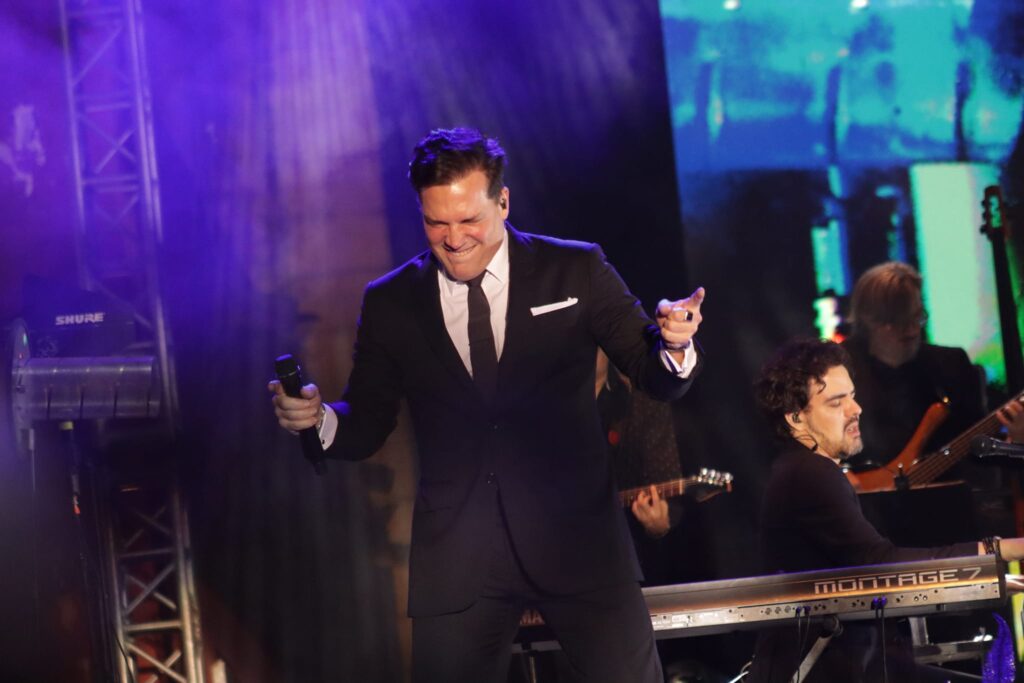 From the hands of Governor Sansores San Román, the president of State DIF, Laura Sansores, together with the head of the Institute of Culture and Arts, Eutimo Sosa, Boaventura received recognition for his presentation.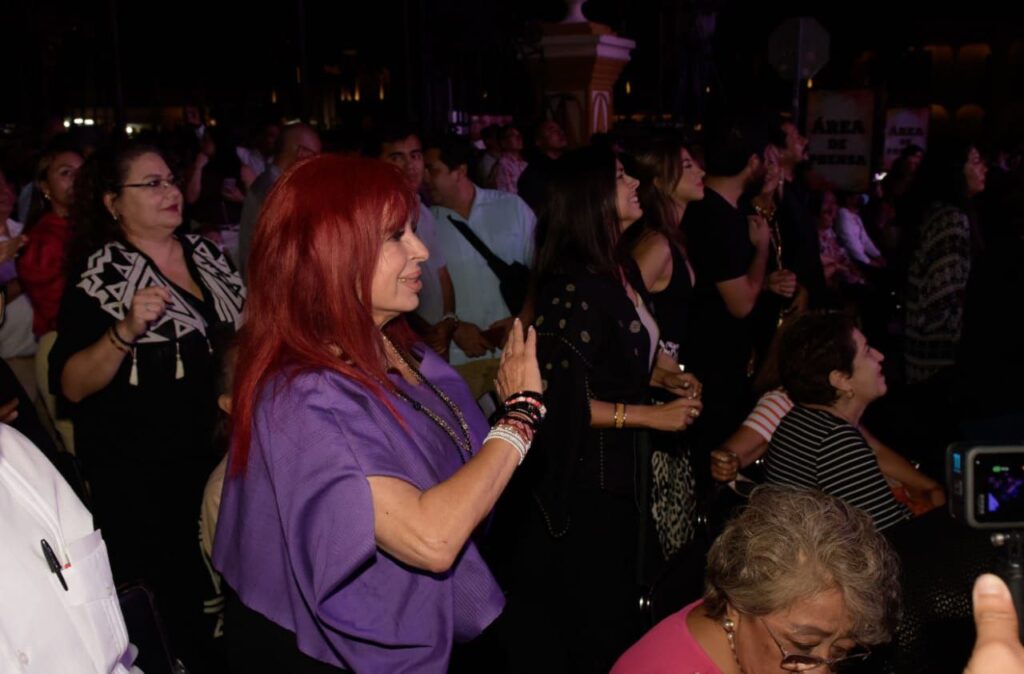 The Brazilian singer expressed his admiration and respect for the Governor with a kiss on her hand, which generated a general applause from the audience.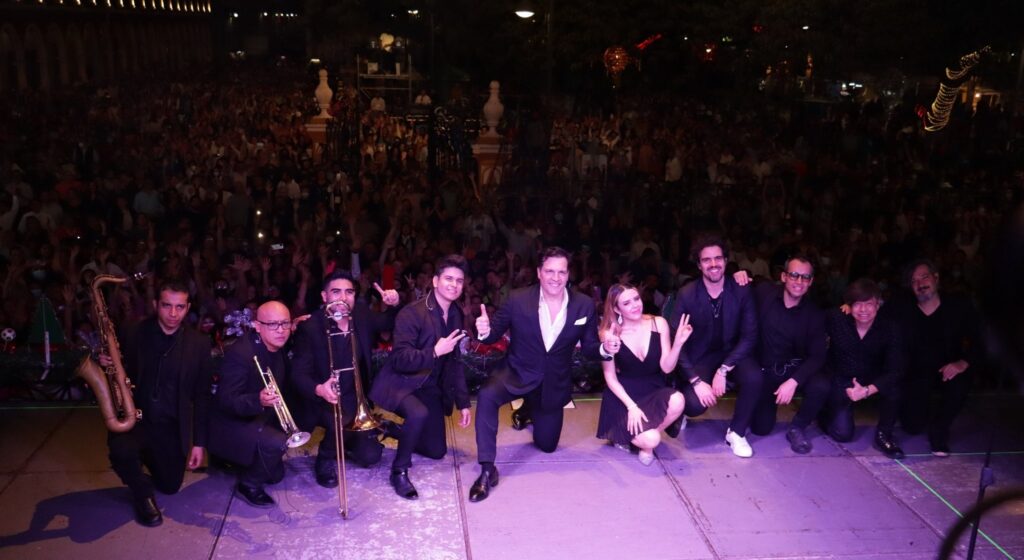 To culminate his presentation, Boaventura performed «Dancing Queen» and immediately the sky of Campeche lit up with the harmonic explosion of the fireworks show.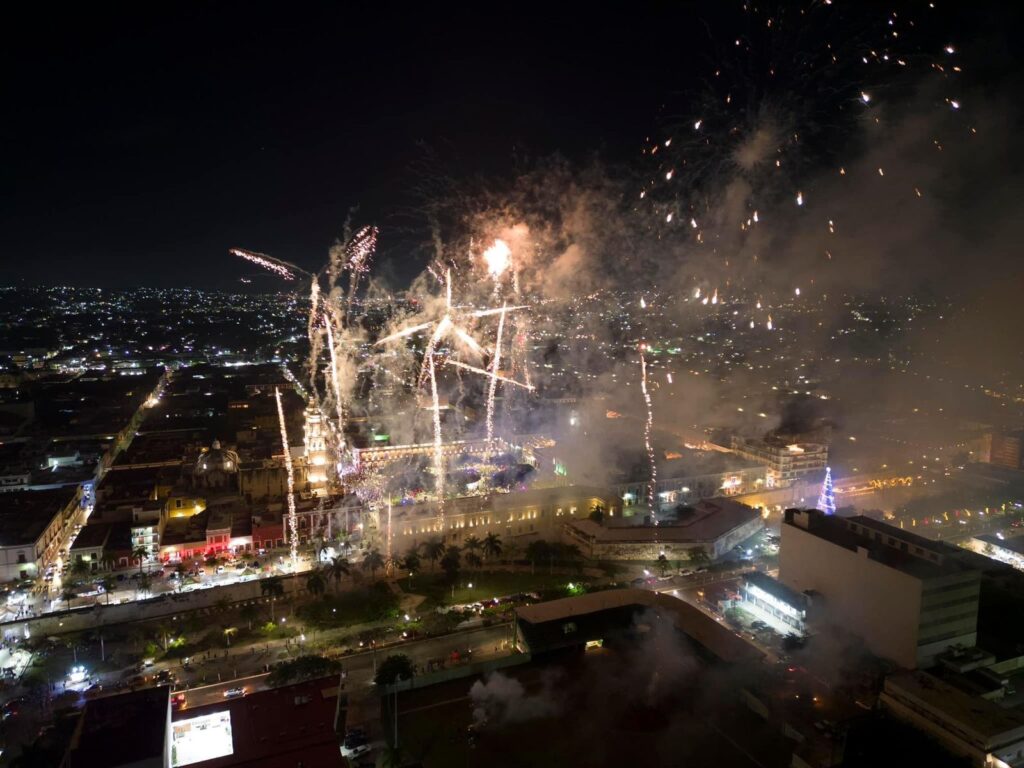 Present at the great event were the Secretary of Government, Aníbal Ostoa Ortega; the general director of the Cultural Heritage Authority, Ro Olvera Salinas, as well as the head of the Ministry of Tourism, Mauricio Arceo Piña, among others.